We are sharing some of the data we have collected so that you can consider how you compare to others that have used FertilityPsych services.
Date of Birth
The following is a distribution pattern of ages of women seen covering the period 2018 to 2020.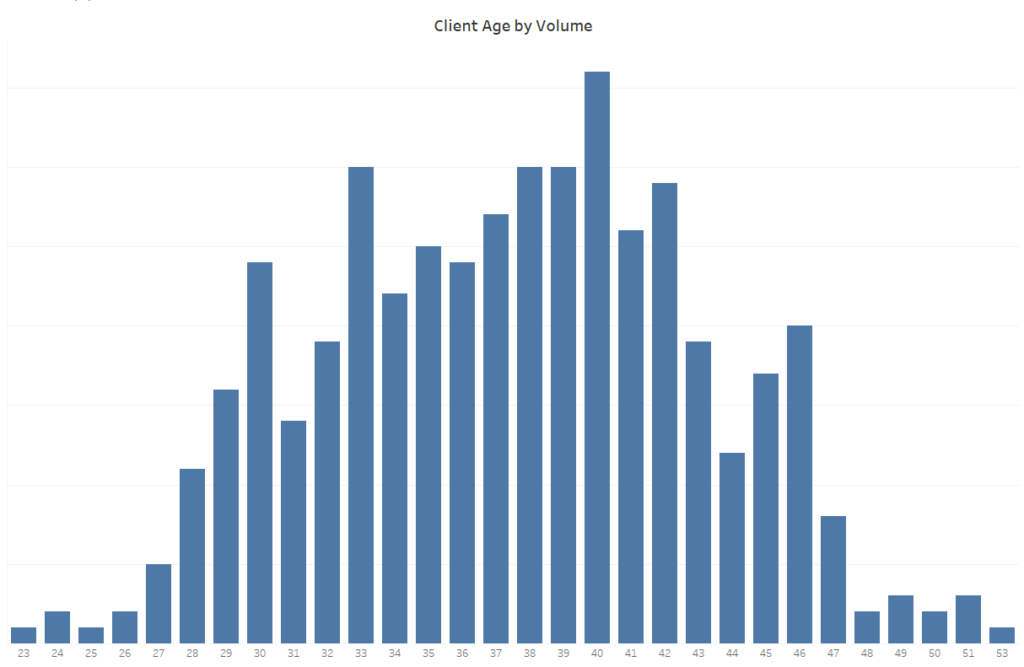 Location
Since our beginning in mid-2018, clients seen have been distributed throughout Australia in both regional and urban areas.